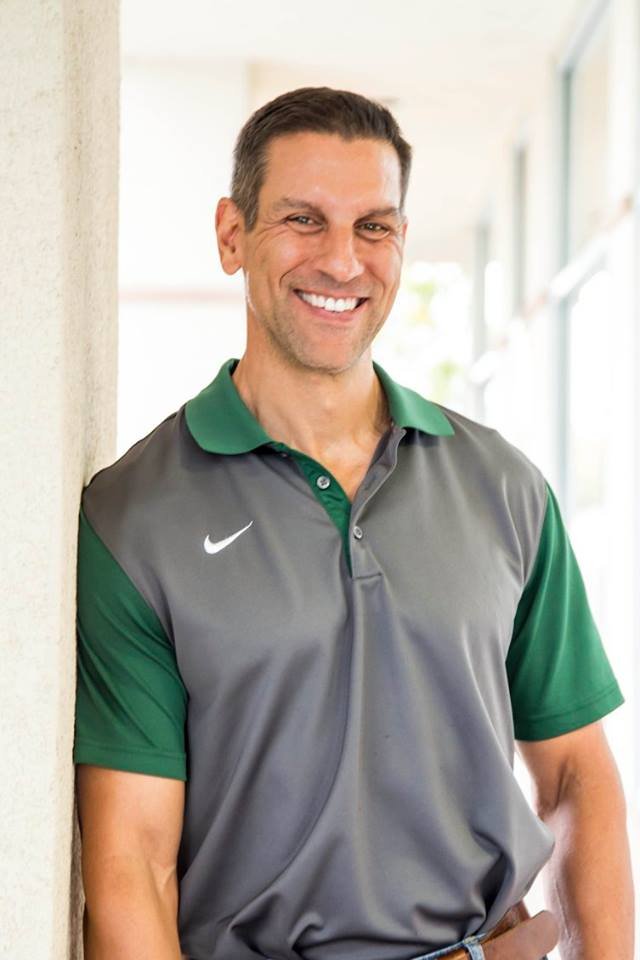 We are a tribe of independent thinkers, accepting our own inner wisdom. 
There was a point in my life where I was completely lost in who I was so I became who I thought others wanted me to be. I became a conservative Christian. I am finding out I am anything but that. 
I believe Jesus is the son of God, but his message of self-emptying love has been lost over the years. I am on a journey of living my own truth and sharing my authentic voice, accepting my own inner wisdom. 
There is only one me and I am going to follow my heart, trusting my own inner wisdom. 
We forgive our Joy, living in the present moment, fully alive. 
In the past I have felt responsible for other people's happiness. I have also been dependent on other people for my happiness. Codependency has been a battle that I have had to look square in the eye and say no more.
I get to be happy. I forgive myself for living my own life doing what makes me happy. I don't need anyone's approval to live my life. I get to do what makes me feel fully alive without apology. 
We have faith in our worthiness, radically free to overturn what isn't working.
I am worthy. PERIOD. Seeing myself as unworthy has been a big part of my story. It has been that hundred pound backpack I have been carrying most of my life. This feeling of unworthiness has caused me to live with a low-level sadness and energy. I now recognize that my feelings of low self-worth doesn't serve me or anyone else. 
I am radically free to take a look at my life and flip it upside down. I get to overturn what isn't working and my perception of low self-worth isn't working anymore. I am radically free to be me. I am a fearless and courageous rebel who lives from a place of radical freedom. I don't care what others think of me. 
We seek spiritual growth, courageously exploring our own path.  
I seek spiritual growth every day in a way that speaks to my heart. I don't conform to the patterns of the world. I don't follow the rules. I follow my heart. I listen to what God is telling me, not the world. I get to courageously explore my own spirituality.
I get to explore eastern religions. I get to explore the Gospel of Thomas and the Gospel of Mary. I get to find out what is true for me. It's about spiritual growth moving towards living from a place of Christ Consciousness and non-dual thinking.
It's about getting back to the heart of Jesus' message that the Kingdom of Heaven is in me. It's about having a radical inner transformation, because without that, we are missing the point.
We overcome self-doubt, knowing we are both human and divine. 
I have struggled with so much self-doubt in my life. Why? I have struggled with shame and guilt for years. Why? I am a divine human being. Self-doubt is from trying to be someone I am not. Self-doubt is from wanting people to like and approve of me. It's from trying to earn love. 
No one ever should have to earn love. I fully accept my humanity and I also fully embrace my divinity. There is no room for self-doubt as a divine human being. I AM filled with power, love and self-discipline. There is no room for fear and powerlessness. 
We are responsible for our own thoughts, words and actions, unwilling to shrink back and play small. 
I used to be defensive. I used to be hypersensitive to criticism. It's always a work in progress, but I don't need to be validated by anyone but God. I am a regal king in charge of my own life.
I  take full responsibility for my thoughts, words and actions. I will fail. I will make mistakes. But I no longer shrink back and play small. I live with confidence knowing who I am. I am a beloved son of God and that is more than enough for me. 
We listen with compassion, being courageously vulnerable, without judgment.
I see your pain and I don't need to make your pain about me. I see that you are hurting. I don't need to judge you for the choices you make because you are in pain. I see the ignorance with some of the choices you make. I don't judge you because I have made some of the same choices.
I get to be courageously vulnerable with you and with myself. I get to let go of judgment of myself and others. That is true freedom.
When I judge others I judge myself. I get to listen to each and every person that is in my life with compassion. That is a beautiful way of being. It's the lost art of listening. Don't we all just want to be known, heard and loved?
We relate to each other, understanding our equality. 
Most of my life I have related to people as they are better than me or they are not as good as me. I have put people up on a pedestal that shouldn't be and I have looked down on people that I shouldn't have. No one is better than anyone else in our world. We are all great. We are all made in the image of God. We are all equal no matter what. 
I am learning to relate to every human being as an equal. We are all children of God. I want to do everything I can to treat every human being with the love and respect they deserve. That is what Jesus came here on earth to show us. Why have we gotten away from the heart of Jesus' message?
We love ourselves and each other, becoming fully integrated men. 
I have struggled with loving myself. I never thought I was good enough or I measured up. It was a daily battle of having to prove myself, of striving, of earning love, never feeling satisfied and fulfilled. It was on to the next and the next and the next. I could see the good in others, but not in myself. 
The biggest turnaround I have made in my life is learning to love myself unconditionally. I have learned to see myself differently. I am finally seeing all of the goodness in me. I am seeing myself through God's eyes. When I do this I can love and nurture myself in a way I have never done before becoming a well-rounded and integrated man that is both human and divine. 
We trust ourselves and each other, living an abundant life. 
Without trust, what do we have? I haven't trusted what I am capable of, so I have looked outside myself to get the next quick fix, to find the next guru, the book that has all of the answers or to find the secret of success. I have come to the realization that it isn't out there, it's in me. The only way to have an abundant life is to know with all of my heart that the Kingdom of Heaven is in me. I will never find the answers outside of me. 
I can trust myself and I can trust you because we all have that goodness inside of us. It's not a competition. We all get to have an abundant life. I don't have to compare myself to you or anyone else any more. I get to run my own race. My only job is to compete against myself. My only goal is to get a little better every day. That is an abundant life. That is success. 
We climb towards our highest possibility, willing to take the road less traveled, together. 
The road less traveled is full of ups and downs and twists and turns. I have learned so much about myself since leaving the comfort and security of my six figure job in the pharmaceutical industry. Climbing towards my highest possibility has not been easy. Becoming the man God has created me to be has been like trying to fit through the eye of a needle, but there is no turning back now. 
I have come too far to turn back. I have wanted to turn back and quit many times. The reason why I don't is that I know I am not alone. We are all in this together. I am here to model for other men what is possible in our lives if we keep learning and growing and don't give up. 
I am a climber that perseveres. I am a climber that fails time and time again, but I keep getting back in the game. I have chosen to take the road less traveled, and I want to invite as many men as possible to join me on this journey together. 
We serve with generosity, seeing divinity in all of humanity, united as one. 
I have been selfish. I have been self-absorbed. I have made far too many things about me, when I shouldn't have. I am learning to let go of shame, guilt and the pain of past regrets. I get to choose differently moving forward. I get to make my life all about serving with generosity seeing divinity in all of humanity. 
I get to ask myself this question every morning, "Who can I serve today?" It really is that simple. I have come to the point in my life that my life is about serving others. I will do it less than perfectly because I am human and I accept that. And I am also divine and so is everyone else. 
We are all united as one living this human experience and it's not easy. My singular purpose is to help men lift and strengthen their spirit. I do this by shifting men's perspective in how they see themselves and their world differently. I have made a radical shift in my thinking, seeing myself as a beloved son of God. I know I am inherently good and powerful beyond measure. I am working relentlessly to see myself this way every day. When I do I show up differently in the world. 
My goal is to make every day about serving others by lifting and strengthening their spirit. This is the journey I am on. One of continual spiritual growth and awakening to who I am.
Troy Ismir

Spiritual Warrior

Lift Your Spirit

"Troy's approach has helped me exceed my goals and achieve better physical, mental and spiritual health. Not only has my body fat dropped by twelve percent, my mental and spiritual discipline has improved.
Thanks Troy, you first care for people where they are and then gently encourage them to improve. It's obvious you do it with a lot of prayer, listening for God to guide you. You are a blessing "

Barry Alcorn

Barbells and Brothers Member

""I thought the race set before me by God was getting physically fit, but it was so much more than that.""

Matt Kuti

Barbells and Brothers Member

"The results of Troy's spiritual mentoring are that I constantly search for ways to push myself and better myself mentally, physically, and spiritually. He has made me strive to be a more integrated man, someone who shows respect to all people, and he has helped me get out of my comfort zone in many areas, which helps me grow as a person."

Cade Hairgrove

Barbells and Brothers Member